Hello, want to start a career as a quality Engineer? Want to know the exact roadmap for quality engineers?
After all, you are here to know about everything Quality Engineer should know. Many of you already start working in Quality Field. And you are eager to know deeper concepts and the meaning of a true Quality Engineer.
We are experienced professionals going through the same phase. And now successfully completed our milestone to position ourselves with all learnings and be the person as a successful Quality Engineer.
Know the skills and knowledge Quality Engineers should have.
Here we are going to learn the importance of Quality engineering in the organization. And also know
What is a Quality Engineer and why are they important?
A quality engineer is a professional who understands the product, process, and service quality. He can develop the operation of quality systems.
A quality Engineer is very important in an organization because he knows the concept related to data analysis, techniques, and methodology to apply to problem-solving and improving the product, process, and management system.
In this guide, you will find the roadmap, tools, skills, and concepts and will be able to start progress in your career by following the steps.
So, without further delay, here are the steps:
Step 1: Know the Industry type you are in
The manufacturing industries play a vital role in the progress of the country. A lot of businesses fall in the segment of manufacturing. Labor statistics classify into hundreds of subsections.
Here are the five types of manufacturing industries that are predominant in the market.
Metal Manufacturing
Apparel and textile
Gadgets, computers, and electronics
Oil, chemicals & Plastics
Food Production
Step 2: Organizational Knowledge
Yes, this is the step where you must have organizational knowledge such as the organizational structure. What are the departments in your company and who is leading those departments? The function of those with each structure element.
Also importantly what is exactly organizational knowledge and its type, let's see below.
What is organizational knowledge?
It is the particular knowledge of an organization you get from collective experience or from the individual experience of the person. This knowledge can be used to attain the organizational objective.
The organization's knowledge includes employee handbooks, company standards, product knowledge, manuals, intellectual property, customer communications, and lessons learned from success and failure.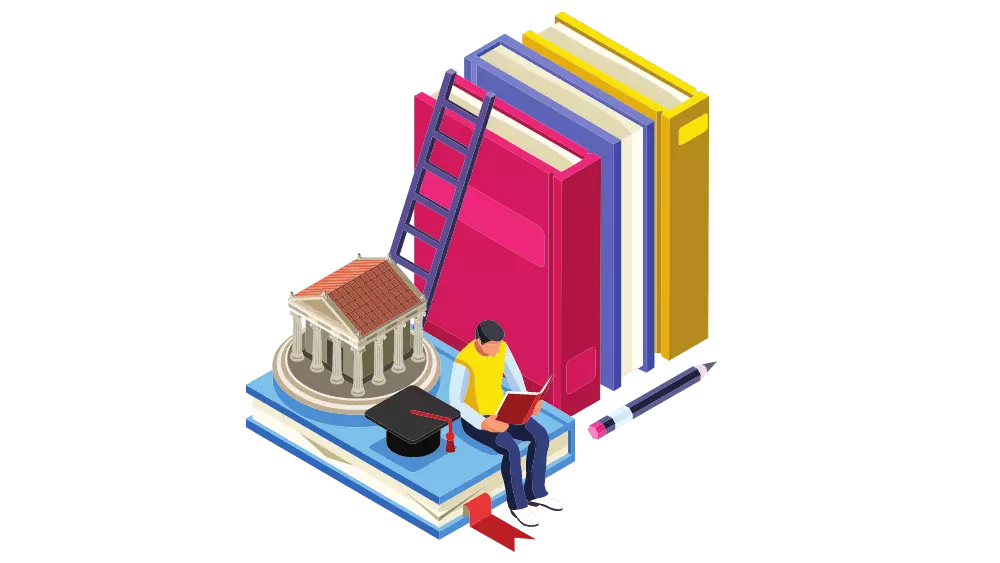 "Determine the knowledge necessary for the operation of its processes and to achieve conformity of products and services. This knowledge shall be maintained and made available to the extent necessary. When addressing changing needs and trends, the organization shall consider its current knowledge and determine how to acquire or access any necessary additional knowledge and required updates.

NOTE 1: Organizational knowledge is knowledge specific to the organization; it is generally gained by experience. It is information that is used and shared to achieve the organization's objectives.

NOTE 2: Organizational knowledge can be based on: a) Internal Sources (e.g., intellectual property, knowledge gained from experience, lessons learned from failures and successful projects, capturing and sharing undocumented knowledge and experience; the results of improvements in processes, products and services); b) External Sources (e.g., standards, academia, conferences, gathering knowledge from customers or external providers)."

Clause 7.1.6. Knowledge, ISO 9001:2015 Quality Management Systems — Requirements
Organizational knowledge is very important because, it will help you in decision making, innovation, learning, and problem solving
So basically every quality engineer has the below types of organizational knowledge.
Types of organizational knowledge
1. Tacit knowledge
It is difficult to get. such as implicit knowledge or wisdom. This is found such as in the human mind and purely based on experience. It is hard to get because if we consider the salesperson. It has good skills and it is hard to get transfer to other. And it is not easy for competitors to duplicate. Therefore the organization has a competitive advantage.
2. Explicit knowledge
It is knowledge in the form of documents and other written media. Good examples of this knowledge are Manuals, Documented procedures, Quality standards, etc.
3. Individual knowledge
Individual knowledge is the best beginning of learnings in any organization. A good organization is one where how knowledge is shared and transferred to others by individuals. It includes personal abilities, skills, learnings, approach to problem-solving, and communications. It will help in how every person is prioritized in an organization and how he will perform the tasks.
Individual knowledge includes the skills, learning, personal abilities, and communication preferences that influence how a person prioritizes, seeks information, and otherwise performs work tasks.
4. Collective knowledge
It is general rules, processes, and procedures on how everyone is interact and shares knowledge in problem-solving. It will guide people on how to communicate and solve problems.
Step 3: Product and Processes
If you want success as a competent quality engineer, then you must have a piece of good knowledge of the product and process in your organization.
Basically, when you start your career in the Quality field, you start with product knowledge.
1. Product
The product is nothing but the final output in the industry. It can be anything Physical or virtual. In Manufacturing the final outcome such as the car, axel, door, clutch, gear, Rod, etc. In the Software industry, it may be software.
A product is any item or service you sell to serve a customer's need or want.
Now the best part is how you will get the product information.
You should understand the product by knowing the requirement of the customer. What are the characteristics we are achieving on the product so that this product is meet our customer fitment?
Product knowledge is very crucial before going into process depth.
2. Process
Every quality engineer should know about the processes in the industry which he is working with.
What is Process?
Let's see from the definition perspective. The process is the set of activities where inputs convert to output.
So to get expertise in the process, You need to go through the on-the-job training process. Please learn how the raw materials or incoming parts pass through our manufacturing processes and how the outcome is produced. This is nothing but the product from the particular process.
Work as an entry-level unskilled Graduate Engineer Trainee (GET). Learn different types of equipment and will get to see what kind of product is being made and how.
Spend your break time just by walking around the assembly line or process line. Talking to people who are in charge of other operations. And to find out what is being done in each process step.
To learn more, do a job in the biggest factory/industry that is making very complicated products from many materials.
for example; Automotive plants, use almost every manufacturing process at some point.
Here is what you need to learn from a process point
Process flow: How processes are linked
What are the steps in the processes
Process characteristics: These are responsible to get our product as per requirement
Operating procedures (SOP)
Inspection methods: Different types of equipment and instruments
Documentation on process lines and what is the purpose of them
Process standards and process yields and outputs.
Step 4: Quality Engineer Skills and Competences :
Roadmap of Quality Engineer
This is the most important step as you need to learn as a quality engineer. Here in this step, you see all skills and competencies that you should learn in detail.
Basically, some of the topics we already covered in the above steps but still to link with a full roadmap you will see them below.
As per the ASQ (American Society for Quality) you must know the content as a Certified Quality Engineer. We will list down all topics which are mentioned in the ASQ body of knowledge.
You must know these skills and tools to stand out as Quality Engineer in Organization. Don't waste your time, let's jump to the topics.
The content is divided into 7 categories.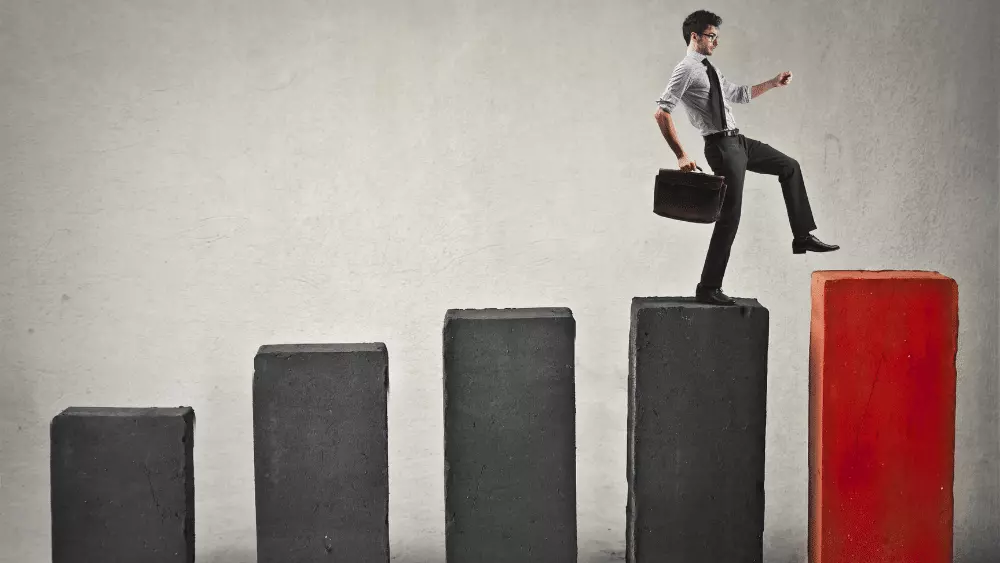 Management and Leadership
The Quality System
Product Process & Service design
Continuous Improvement
Product and Process Control
Quantitative Methods and Tools
Risk Management
1. Management and Leadership
Quality Philosophies and Foundations

Continuous improvement tools,
lean, Six Sigma, theory of constraints
statistical process control (SPC)
leadership principles (including Deming's 14 points)

The Quality Management System (QMS)

Strategic planning
Deployment techniques

Benchmarking
Stakeholder
Performance
Project management

Quality information system (QIS)

ASQ Code of Ethics for Professional Conduct
Leadership Principles and Techniques
Facilitation Principles and Techniques

Roles and responsibilities
Facilitation tools

Communication Skills
Customer Relations
Supplier Management

Techniques
Improvement
Risk

Barriers to Quality Improvement
2. The Quality System
Elements of the Quality System

Basic elements
Design

Documentation of the Quality System

Document components
Document control

Quality Standards and Other Guidelines
Quality Audits

Roles and responsibilities in audits
Audit planning and implementation
Audit reporting and follow-up

Quality Training
3. Product, Process, and Service Design
Classification of Quality Characteristics
Design Inputs and Review

Inputs
Review

Technical Drawings and Specifications
Verification and Validation
Reliability and Maintainability

Predictive and preventive maintenance tools
Reliability and maintainability indices
Reliability models
Reliability/Safety/Hazard Assessment Tools
4. Product and Process Control
Methods
Material Control

Material identification, status, and traceability
Segregation of Material
Material classification
Material review board

Acceptance Sampling

Sampling concepts
Sampling standards and plans
Sample integrity

Measurement and Test

Measurement tools
Destructive and nondestructive tests

Metrology
5. Continuous Improvement
Quality Management and Planning Tools

Affinity diagrams and force field analysis
Tree diagrams
Process decision program charts (PDPC)
Matrix diagrams
Prioritization matrices
Activity network diagrams (Analyze)

Continuous Improvement Methodologies

Total Quality Management (TQM)
Kaizen
Theory of constraints (ToC) (Evaluate)

Lean tools

Value stream mapping
Kanban
Visual control
Waste (Muda)
Standardized work
Takt time
Single-minute exchange of die (SMED) (Evaluate)
6. Quantitative Methods and Tools
Collecting and Summarizing Data

Types of data
Measurement scales
Data collection methods
Data accuracy and integrity
Descriptive statistics
Graphical methods for depicting relationships
Graphical methods for depicting distributions

Quantitative Concepts

Terminology
Drawing statistical conclusions
Probability terms and concepts

Probability Distributions

Continuous distributions
Discrete distributions

Statistical Decision Making

Point estimates and confidence intervals
Hypothesis testing
Paired-comparison tests
Goodness-of-fit tests
Analysis of variance (ANOVA)
Contingency tables

Relationships Between Variables

Linear regression
Simple linear correlation
Time-series analysis

Statistical Process Control (SPC)

Objectives and benefits
Common and special causes
Selection of variable
Rational subgrouping
Control chart analysis
Pre-control charts
Short-run SPC

Process and Performance Capability

Process capability studies
The Process performance vs. specifications
Process capability indices
Process performance indices

Design and Analysis of Experiments

Terminology
Planning and organizing experiments
Design principles
One-factor experiments
Full-factorial experiments
Two-level fractional factorial experiments
7. Risk Management
Risk Oversight

Planning and oversight
Metrics
Mitigation planning

Risk Assessment
Risk Control

Identification and documentation
Auditing and testing
Hope all the details are covered in this article. In future articles, you will learn the detailed concept for each tool and topic. If you want to get updates on the latest content please subscribe to our newsletter, It is free.
Please share the content with your friends and colleagues, so that it will help others to learn.