First part inspection (FPI) is a type of quality control process in manufacturing. It involves the inspection of the first piece produced by a manufacturing process. And the first piece is to ensure that it meets the required specifications and tolerances.
This is typically done by comparing the dimensions of the piece to the engineering drawings or 3D models that define the design and looking for any defects or deviations from the specified requirements.
Read More
Why we do the first part inspection?
Read More
ISO 9001:2015 requirement for the first part inspection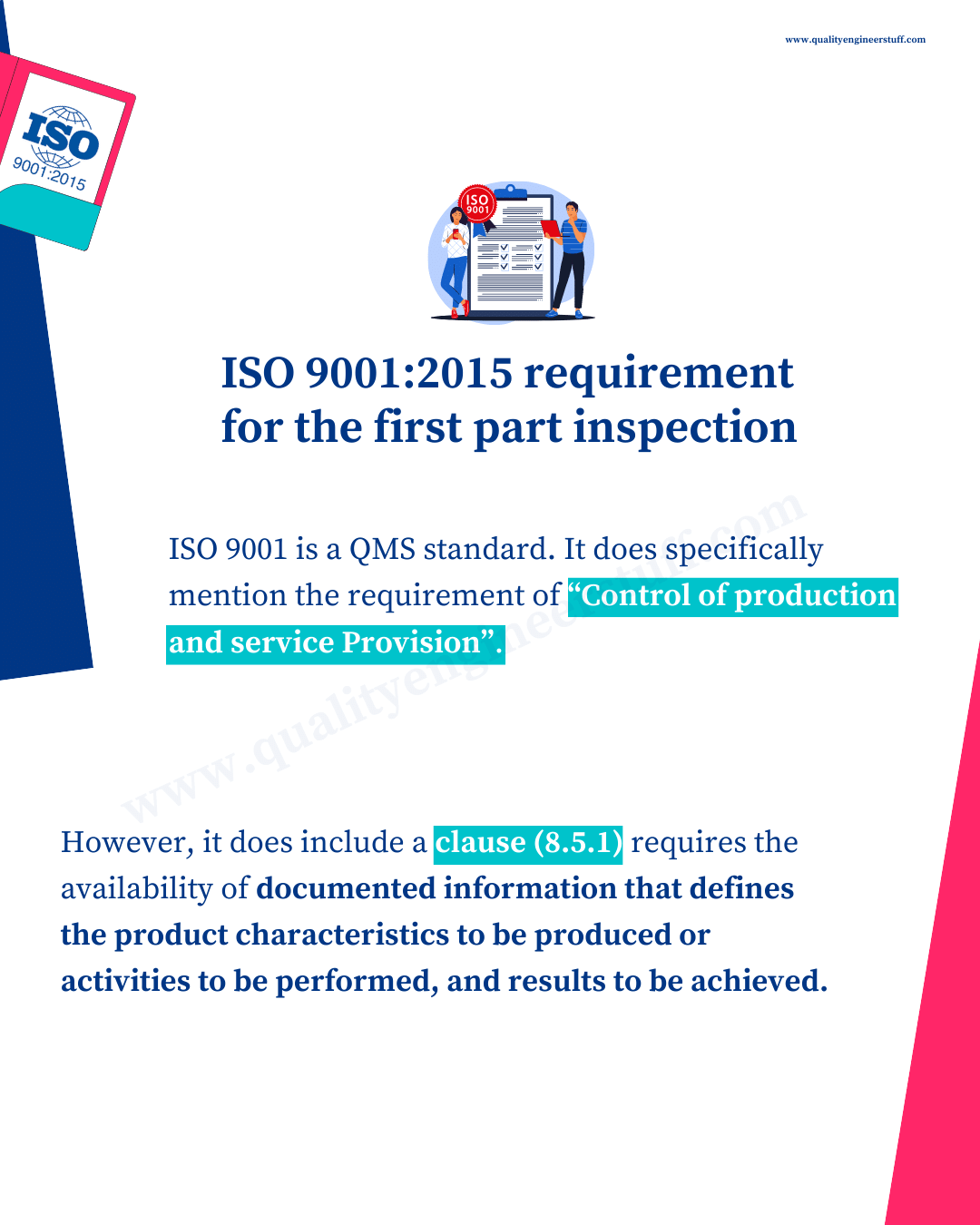 Read More
IATF 16949:2016 requirement for first part inspection
Read More
When first part inspection is required?
How to do first part inspection?
There are several steps involved in conducting a first part check.
Download First part inspection report–> Read More
first part inspection sample size
Read More
Advantages of the First Part Inspection
Conclusion
Overall, the first article inspection is an important quality control step. That can help manufacturers produce high-quality parts and improve their manufacturing processes.